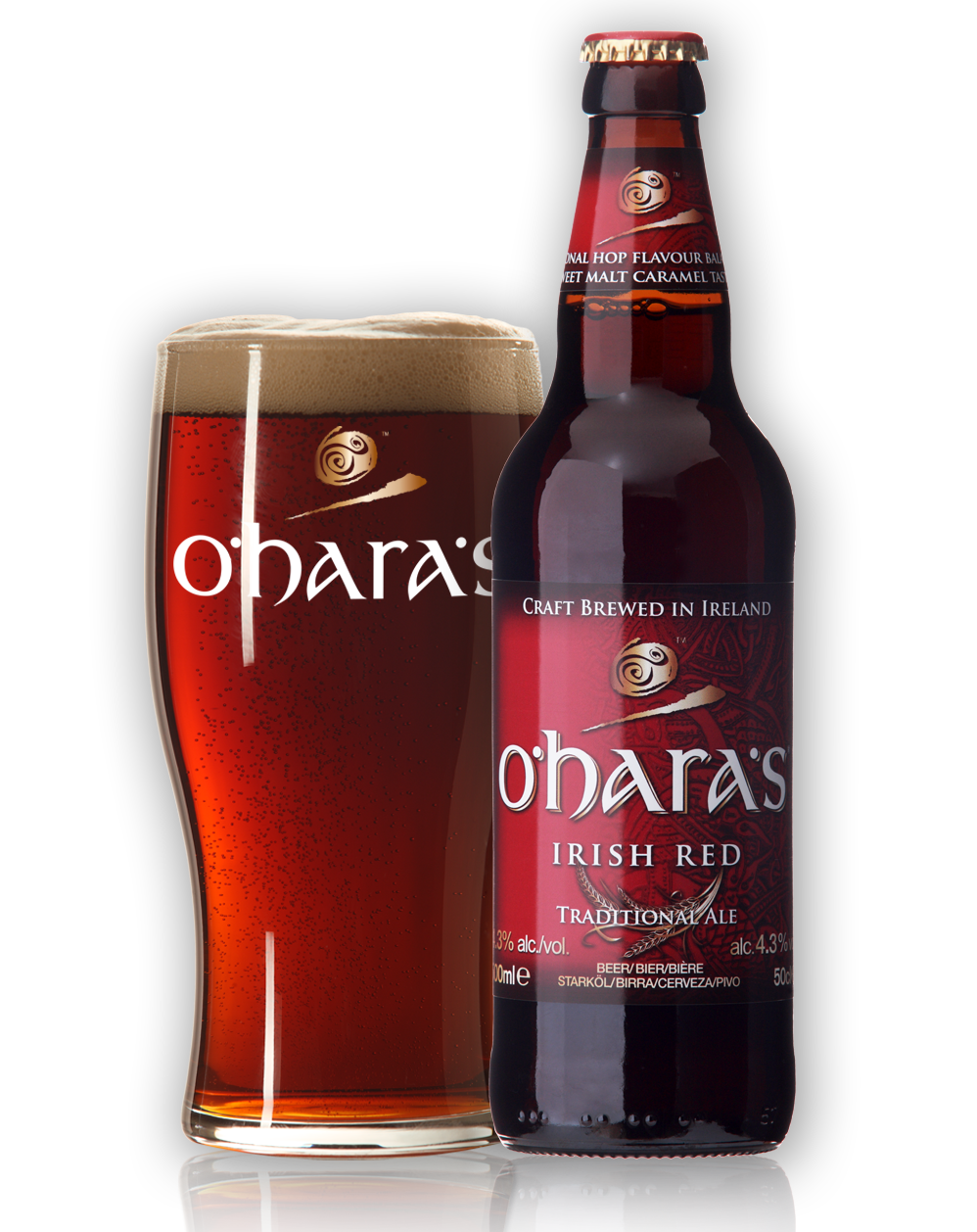 Another busy day just passed and I forgot to eat again. As I packed it in for the day the hunger gripped me.  I made a staggered bee-line for the freezer and hunted down some venison pie. As I banged the cryogenic beast in the oven I closed my eyes and thought of beer.
Luckily for me the Crimbo pressies were all of the liquid sort. I shot a glance toward the beer shelf; my left eye caught the red whilst my right eye caught up. It was a match. Venison pie and Red Ale. Epiphanic, for sure.
The first red disappeared without trace while the frozen fodder transformed into taste bud bliss. The next 500ml glass bottle of O'Hara's Red Ale I gripped firmly as I strolled about the garden in the freezing night. The ale warmed me from the inside out. The outside temperature was more bitter than the ale. The hunger was disappearing so I made for the oven.
Cooked. Eaten. Then chased down by the second 4.3% Red Ale. It was a delicious combination.  I found the O'Hara's Red Ale worked better with the food than without as the sweetness complimented the meaty pie.  On the whole it was slightly bitter, tasty and refreshing. A lovely, easy to drink, ale.
The BEER Bollix will drink again, with food.
Purchased in Tesco on offer 23/12/16. 4 500ml bottles for €10 (apparently).